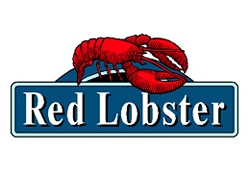 Problem: Red Lobster restaurants were experiencing high plumbing costs due to regular drain backups caused by food and debris present in the restaurant. A mechanical plumbing company was called to flush the lines on average once a month. Monthly plumbing costs where about $1,000.
The Drain-Net Solution: We recommended and installed a Garbage Disposal Replacement Unit. This stainless steel strainer cabinet was installed in line below the dish sink to catch the majority of debris coming from the sink. Secondly, an SFL-10 Floor Sink Strainer was installed in the floor to catch any overflow debris which can accumulate on the floor The final safety guard against clogged drains was the installation of a 3" Drain-Net in the bottom drain of the floor sink. Estimated debris captured is over 50 lbs of material disposed in the trash versus the drainage system.
Projected cost savings per year is approximately $11,000.